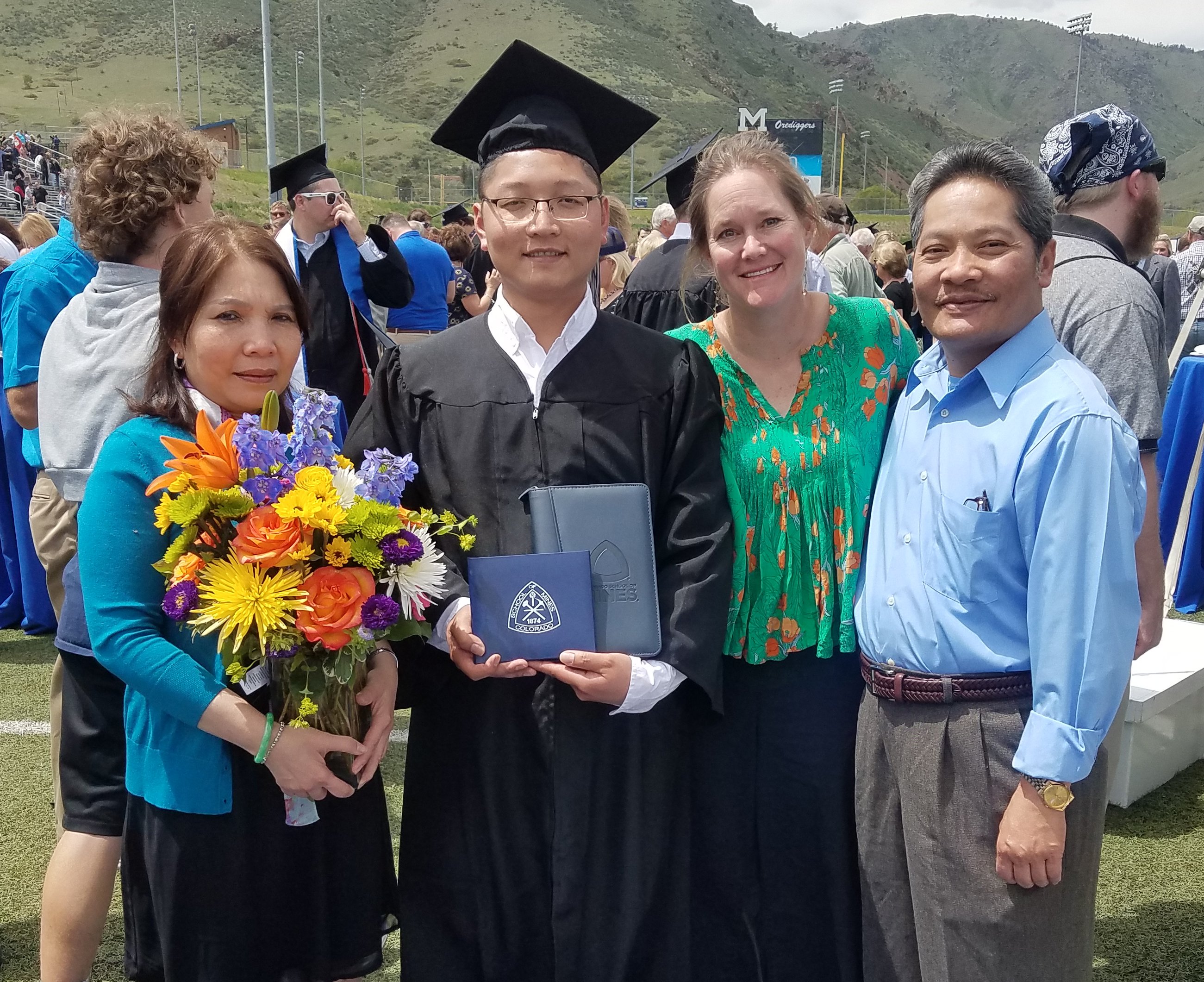 Scholarships help students complete their degree with a rich experience while also providing donors a chance to connect with the Colorado School of Mines. Hieu Le is a petroleum engineering student who graduated in May 2018 from the Colorado School of Mines. With financial support from the Paige Foundation, Hieu was able to fulfill his many roles as a student, husband, father, and worker while also achieving his goal of becoming a petroleum engineer!
"Without the special support and generosity from the Paige Foundation, I would not be able to achieve my goal as a Petroleum Engineer. It is my pleasure to be a family member of the Paige Foundation. Thank you so much for giving me a better life." ~Hieu Le

"I thank you wholeheartedly once again for all your generosity and support. I will continue to keep striving for my future in the hopes to one-day make a difference in not my life, but most significantly the many lives of others."
-Wendy McNeace, Scholarship Recipient
The Herbert and Judy Paige Family Foundation has been selected as the recipient of the Champion of Sustainability Award.
"The Community College of Denver Foundation is pleased to present you this award as we believe CCD is the excellent educational institution that it is due to the hard work and dedication of donors like you. We would like to invite you to attend our annual Breakfast of Champions event to congratulate you on your many successes and commend you for the contributions you have made for the greater good of our students and the Denver Metropolitan area."